Stein Lecture on Dementia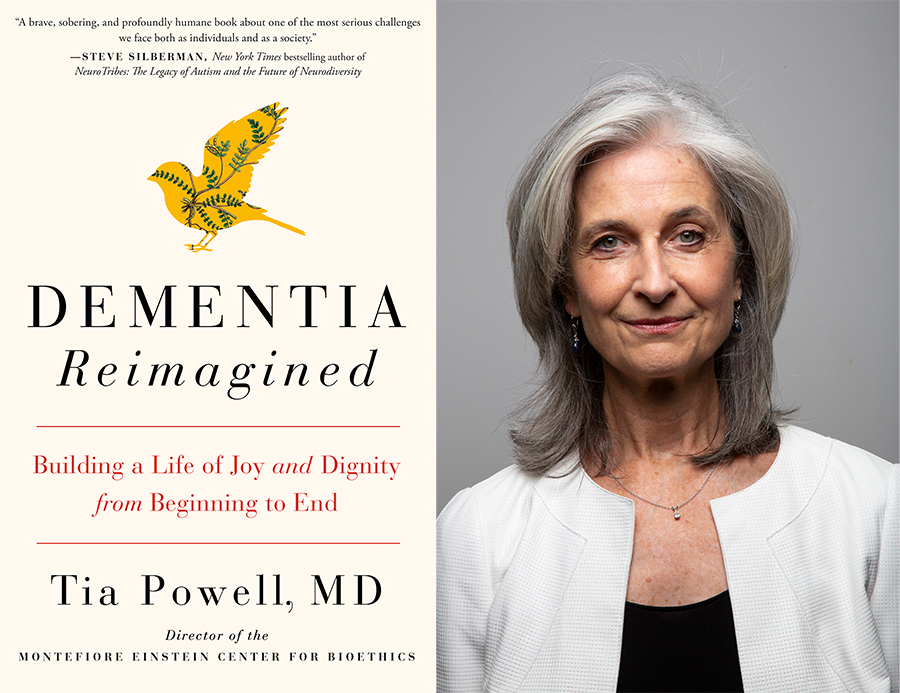 20th ANNUAL STEIN LECTURE ON DEMENTIA
The Stein Lecture on Dementia and Alzheimer's Disease is an annual event for healthcare professionals and the general public, bringing prominent experts in the field to The New Jewish Home's Sarah Neuman campus in Westchester to share their expertise in various aspects of Dementia and Alzheimer's.
FEATURED SPEAKER: Tia Powell, M.D., directs the Center for Bioethics and the bioethics masters' program at Montefiore Health and Albert Einstein College of Medicine. She holds the Shoshanah Trachtenberg Frackman chair in biomedical ethics and is Professor of Epidemiology and Psychiatry. Her bioethics scholarship focuses on public policy, dementia, LGBT issues, and clinical ethics consultation. She also served four years as Executive Director of the New York State Task Force on Life and the Law, New York State's bioethics commission. Dr. Powell worked with the National Academies of Science, Engineering and Medicine on multiple expert workgroups, to help write their reports on Cognitive Aging in 2015 and Community-Based Solutions to Promote Health Equity in 2017. As a Health and Aging Policy Fellow (2013-2014), Dr. Powell served as a senior advisor for Health and Human Services to help develop federal initiatives related to dementia and ethics. She is a board certified psychiatrist and Fellow of the New York Academy of Medicine, the American Psychiatric Association and the Hastings Center. Dr. Powell is a graduate of Harvard College and Yale University School of Medicine. Her book, Dementia Reimagined: Building a Life of Joy and Dignity from Beginning to End, will be published by Penguin Random House in April 2019.
Listen to Tia Powell discuss "Reimagining Dementia" here.
The annual Stein Lecture on Dementia and Alzheimer's Disease is sponsored by the Marion Stein Endowment Fund, which provides specialized training, services and programs for Sarah Neuman residents with Alzheimer's and other forms of Dementia.
The Fund was established with a major gift from the late Mrs. Alfred Slaner as a tribute to the late Marion Stein, an esteemed Sarah Neuman supporter.
Where: Sarah Neuman, Tisch Auditorium, 845 Palmer Ave, Mamaroneck, NY 10543
Cost: There is no fee to attend this event, but registration is requested.
We are offering one continuing education credit.